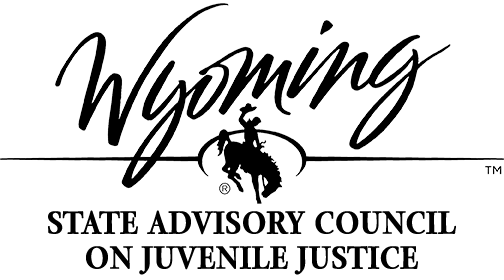 NOTICE:
State Advisory Council on Juvenile Justice Meeting
Casper, WY
Wyoming Oil & Gas Commission
2211 King Blvd.
Casper, WY 82604
Thursday, November 15th, 1 PM to 5 PM
Friday, November 16th, 8 AM to 12 PM
Documents for this meeting are as follows:
DRAFT-September 2018-Minutes TBD
Agenda TBD
If you are interested in serving on the State Advisory Council on Juvenile Justice you can find an application at http://governor.wyo.gov/boards-and-commissions
Please fill out the application and send to:
Tatum Soto
Office of Governor Matthew H. Mead
State Capitol
200 West 24th Street
Cheyenne, Wyoming 82002
(307) 777-5647
tatum.soto@wyo.gov
This Web site is funded through a grant from the Office of Juvenile Justice and Delinquency Prevention, Office of Justice Programs, U.S. Department of Justice. Neither the U.S. Department of Justice nor any of its components operate, control, are responsible for, or necessarily endorse, this Web site (including, without limitation, its content, technical infrastructure, and policies, and any services or tools provided).