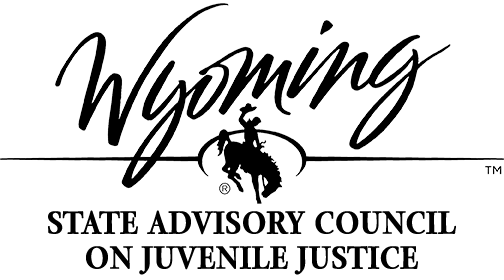 Core Protections
The SACJJ strongly supports and promotes 4 core protections for the safe and appropriate holding of juveniles as best practices in the state of Wyoming.
Four Core Protections
 Deinstitutionalization of Status Offenders (DSO)
Juveniles who are charged with or who have committed offenses which would not be criminal if committed by an adult (i.e.: status offenders) and non-offenders, shall not be placed in secure detention or secure correctional facilities. The following are considered status offenses: truancy, runaway, violations of curfew, underage possession and/or consumption of tobacco products, and underage alcohol offenses.
Sight and Sound Separation (Separation)
Juveniles alleged to be or found to be delinquent, as well as status offenders and non-offenders, cannot be detained or confined in any institution in which they have sight or sound contact with adult offenders.
Adult Jail and Lock-up Removal (Jail Removal)
Juveniles who are accused of delinquent acts may not be held in a secure area of an adult jail or lockup for longer than six hours, while remaining separated by sight and sound from adult offenders.
Disproportionate Minority Contact (DMC)
States are required to address juvenile delinquency prevention efforts and system improvement efforts designed to reduce the disproportionate number of minority youth who come in contact with the juvenile justice system.
2020 Meetings Dates/Locations
1/16-1/17: Cheyenne, WY
4/16-4/17: Newcastle, WY
6/18-6/19: Evanston, WY
9/17-9/18: Lander, WY
11/19-11/20: Douglas, WY
This Web site is funded through a grant from the Office of Juvenile Justice and Delinquency Prevention, Office of Justice Programs, U.S. Department of Justice. Neither the U.S. Department of Justice nor any of its components operate, control, are responsible for, or necessarily endorse, this Web site (including, without limitation, its content, technical infrastructure, and policies, and any services or tools provided).